portable Station IC-706 MKIIG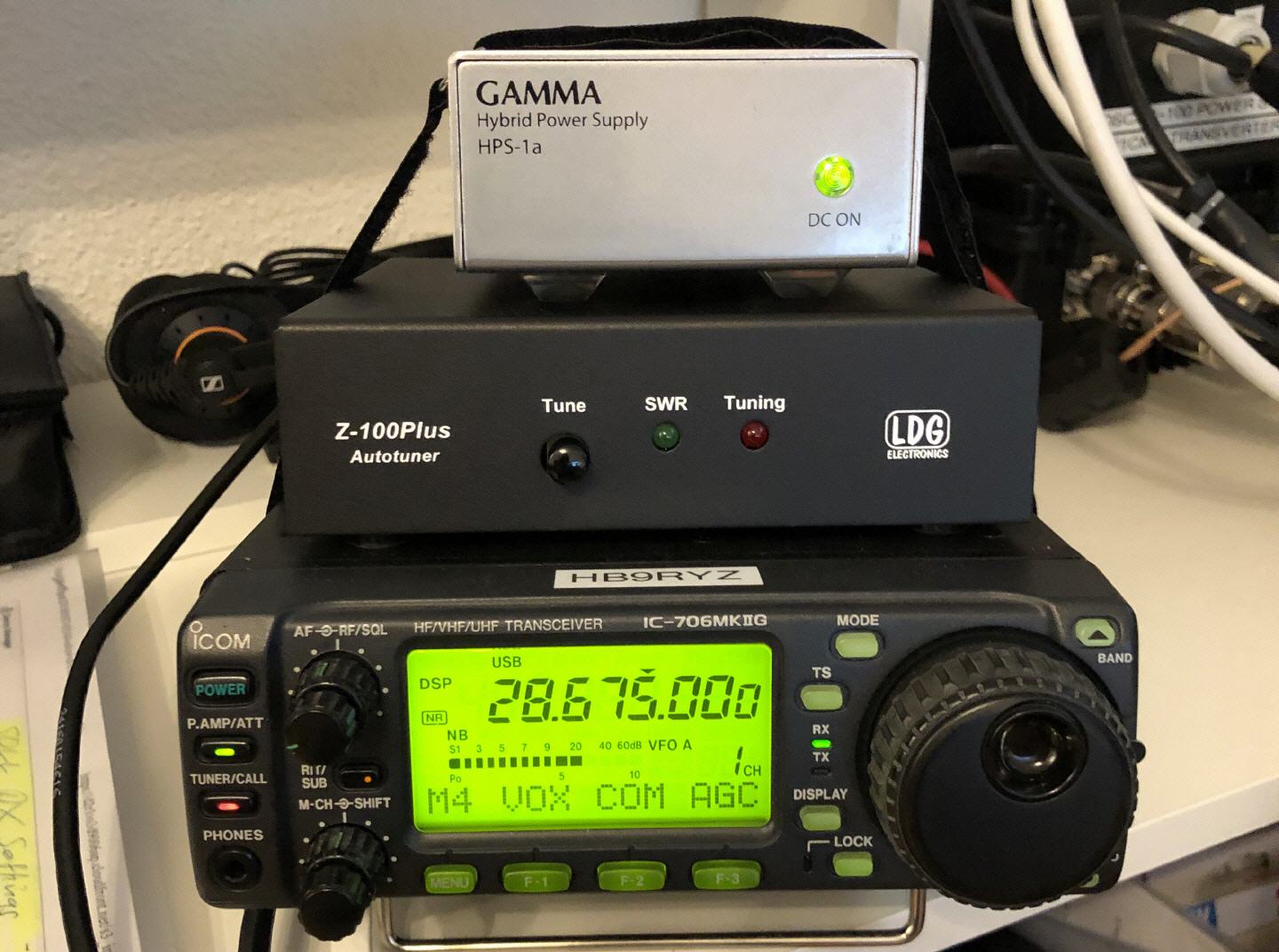 ICOM IC-706 MK II G Transceiver
Transceiver for 6m, 10m, 12m, 15m, 17m, 20m, 30m, 40m, 80m, 160m (100 W) and 70cm (20 W) and 2m (50 W)

- LDG Z-100 Plus Tuner
- CAT Digimode-3-Icom Interface with Sound-Card from www.xggcomms.com
- super small Gamma Research Power Supply
- Sennheiser PC3 Headset

at home - as IC-7700 Backup RIG
- ColibriDDC SDR Receiver as panadapter
- ICOM CT-17 (CI-V Box) for CAT Omnirig / Log4OM / WSJT-X
- ELAD TX/RX SDR Switch

Overall, this latest IC-706 incarnation is a competent transceiver for mobile or portable operation. The incremental improvements in this version give rise to speculation that, with the MKIIG, ICOM has written the final chapter in this line of little transceivers. There's not much left to improve.

IC-706MKIIG portable Setup