Ham-Radio Shack 1985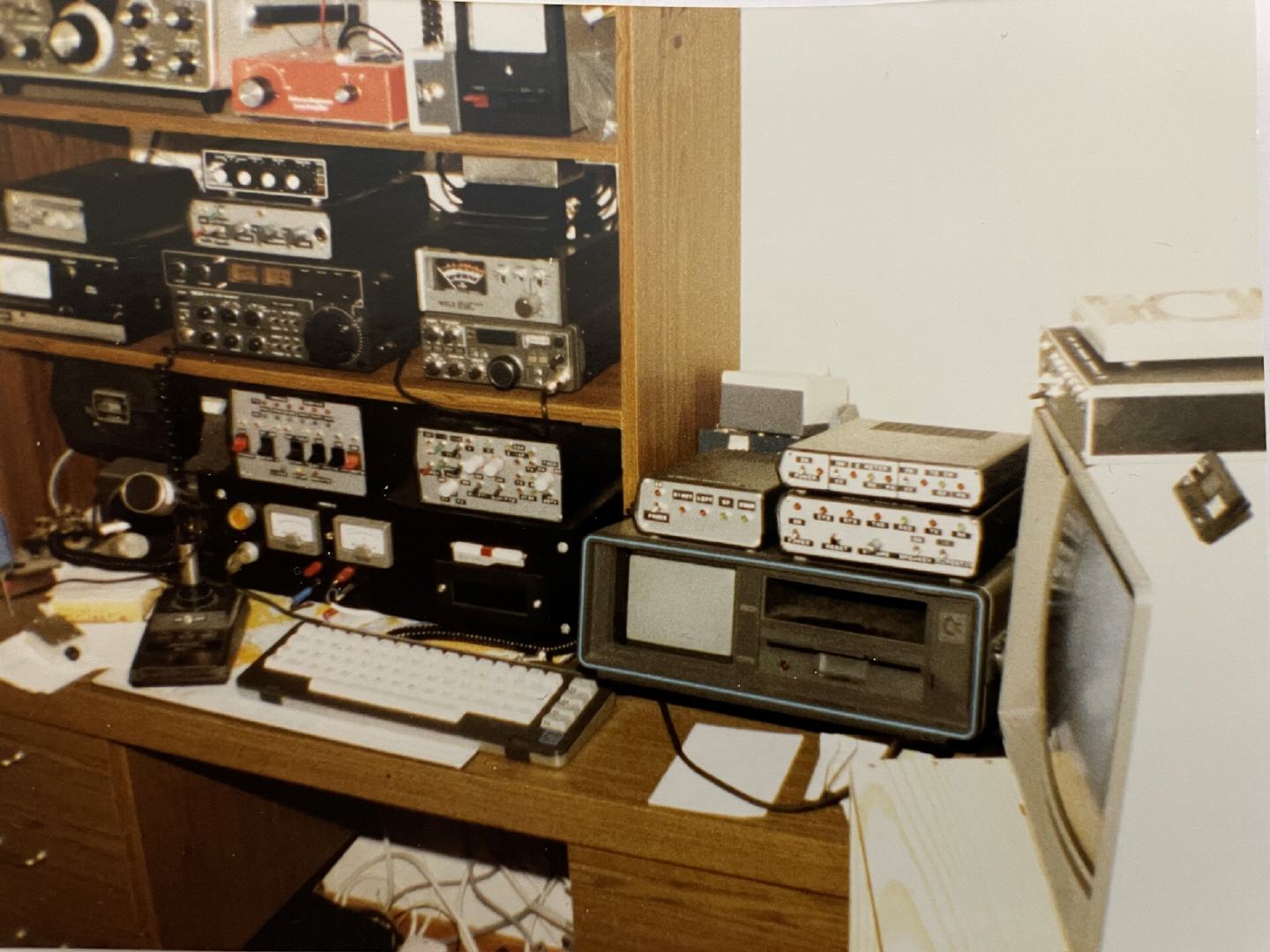 I passed my Swiss Ham-Radio Lisence exam in December 1983
2m Band starting Equipment 1983
- Yaesu FT-290 (2m) Transceiver
- FT 708R (70cm) Handy
- 14-element Tonna Yagi Antenna for 2m

OSCAR 10 Equipment 1984-1986
OSCAR 10 SAT Operation and Commodore C-64 and SX-64 application development (OSCAR 10 SAT antenna controlling application) were my passion.

- ICOM IC-211E for 2m (10 Watt) for the Downlink
- KENWOOD TR-9500 70cm (10 Watts) for the Uplink
- YEASU FT-757GX, HF, (100 Watt)
- 14-element Yagi antenna from Tonna for (2m)
- 23-element Yagi for from Tonna (70cm).
- Home-Made Power-Supply 13.8 V, 26A
- Home-Made 50Watt PA for 70cm
- Home-Made Notch-Filter
- KR-500 Elevation Rotor for SAT Operation
- PAKRATT 232

End of 1986 I went QRT due to new location and difficult antenna situation.

Drake TR 7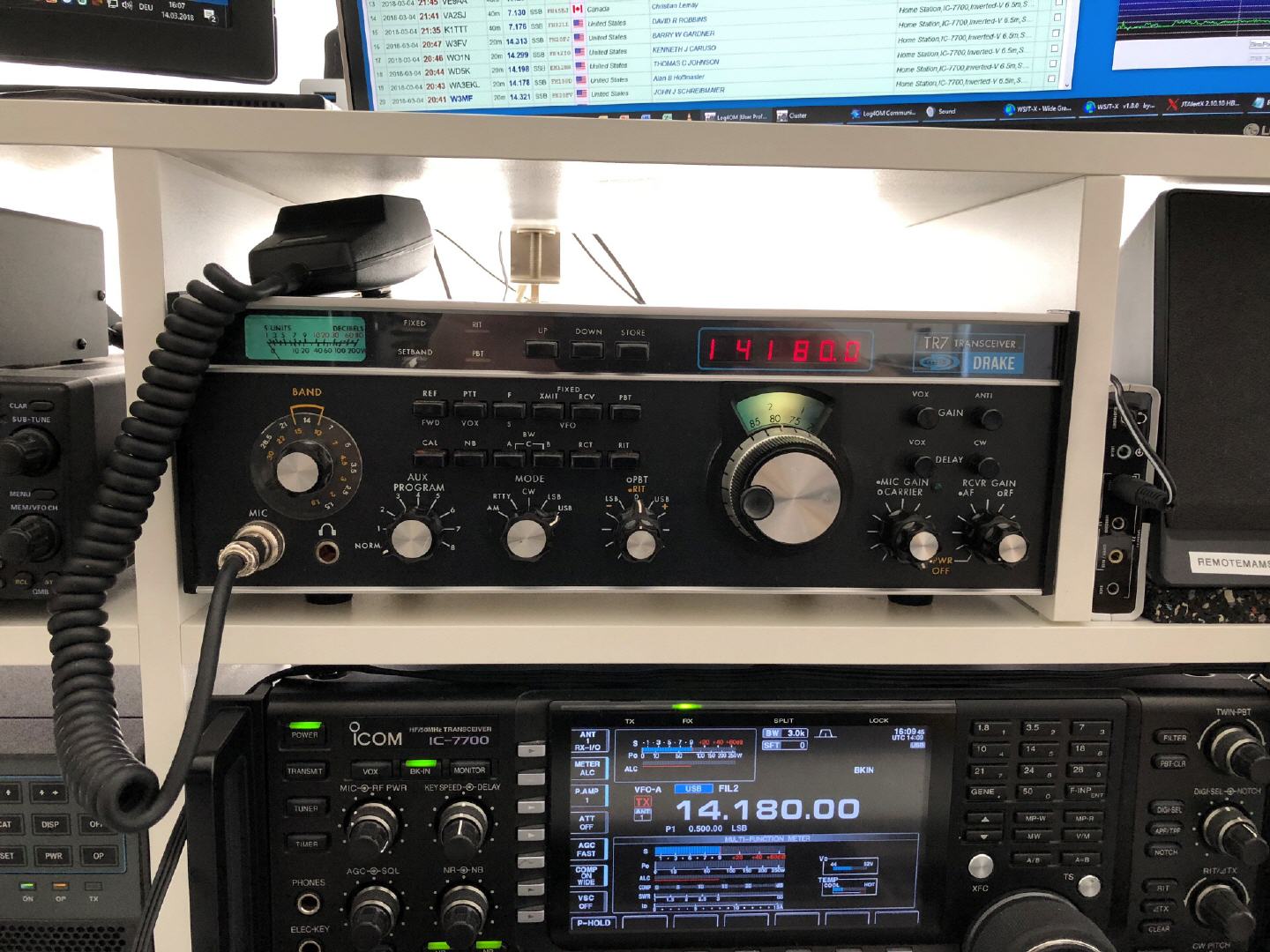 Drake TR7 in Operation
The Drake TR-7 is a solid-state amateur band transceiver covering 160 through 10 meters. Modes include USB, LSB, CW, RTTY and AM. It provides receive coverage from 1.5 to 30 MHz without crystals or gaps. Superior receive performance is achieved by using 48 MHz IF Up Conversion approach. Enjoy true passband tuning to combat heavy QRM. The standard filter is 2.3 kHz SSB. Power input is 250 watts PEP SSB/CW.