Antennas
HyGain AV-640 Vertical Antenna 6m to 40m (September 2018)
Hy-Gains new AV-640 Patriot HF vertical is one of the best built and best performing (8 BAND 40/30/20/17/15/12/10/6) multiband vertical Antenna available today. Make full use of your sunspot cycle with the Patriots low angle signal. The AV-640 uses quarter wave stubs on 6, 10, 12, and 17 meters and efficient end loading coil and capacity hats on 15, 20, 30, 40 meters. Instead of typical lossy can traps, the AV-640 resonators are placed in parallel not in series. There are no radials on the ground needed!

Final installation and ready for operation with 1kW - no tuning anymore!
SWR measurement after tuning the spokes
with Flex 6600M and SWR Flex Plot. There are 28m Ecoflex 10 Plus coax cable from the shack to the roof.

6m [258 KB]
10m [258 KB]
12m [258 KB]
15m [258 KB]
17m [258 KB]
20m [259 KB]
30m [258 KB]
40m [259 KB]
First QSOs with the AV-640
360 View from my QTH Oct. 2018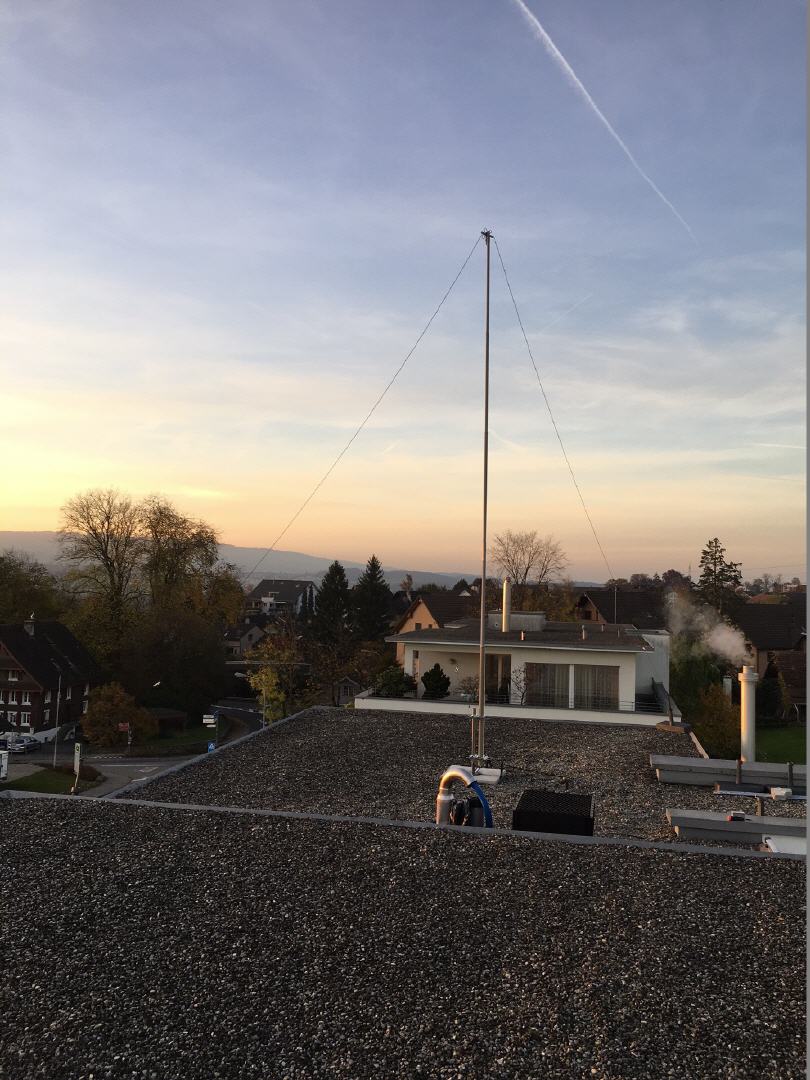 Home-Made "Inverted-V G5RV" Antenna - August 2016 until August 2018
Inverted-V Antenna with two 6.5m legs - Stockcorner JC-4s remote ATU - 10.8m symmetric ladder line (Wireman 450 Ohm) - 6.3m Fiber-Mast DX-Wire Heavy-Duty - 1171 Design Baluns 1:1 current Choke 5kW

6m/2m/70cm: Diamond V1000 Vertical Antenna with FLEX 6600M and 100W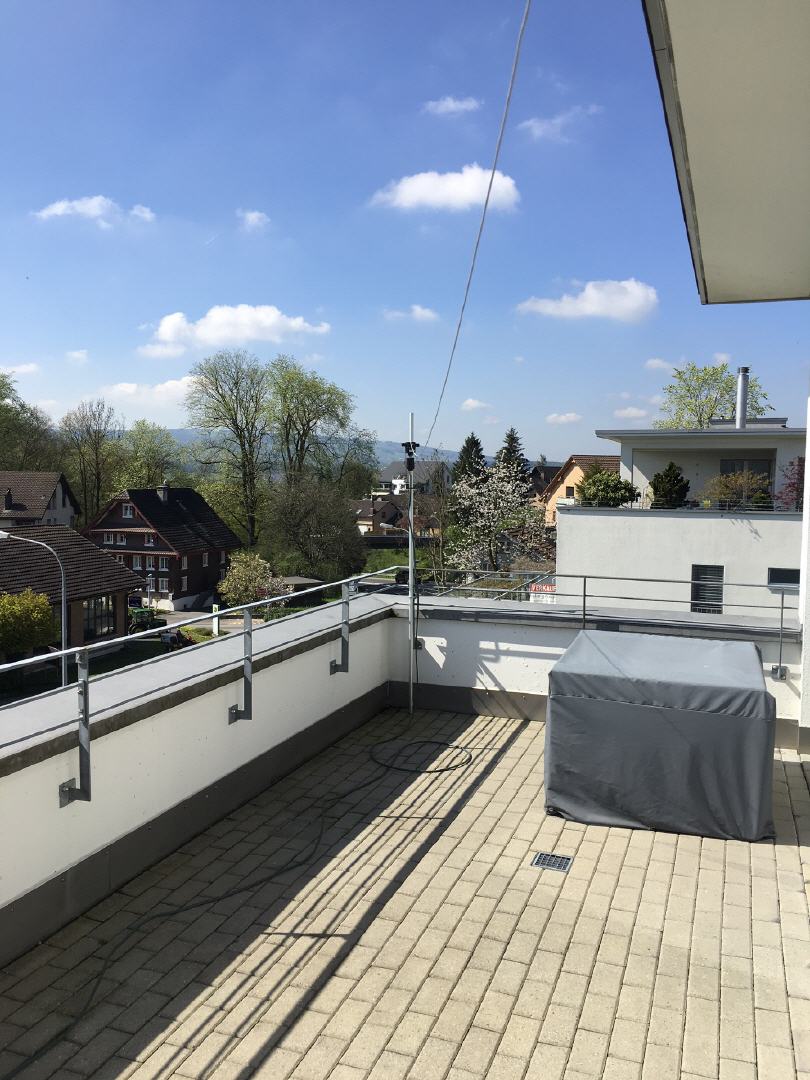 First Home-Made End-feed 13.5m Antenna - March 2016
HARI Balun 1:10 and 13.5m wire for 10m to 80m with only 100W (without amplifier).